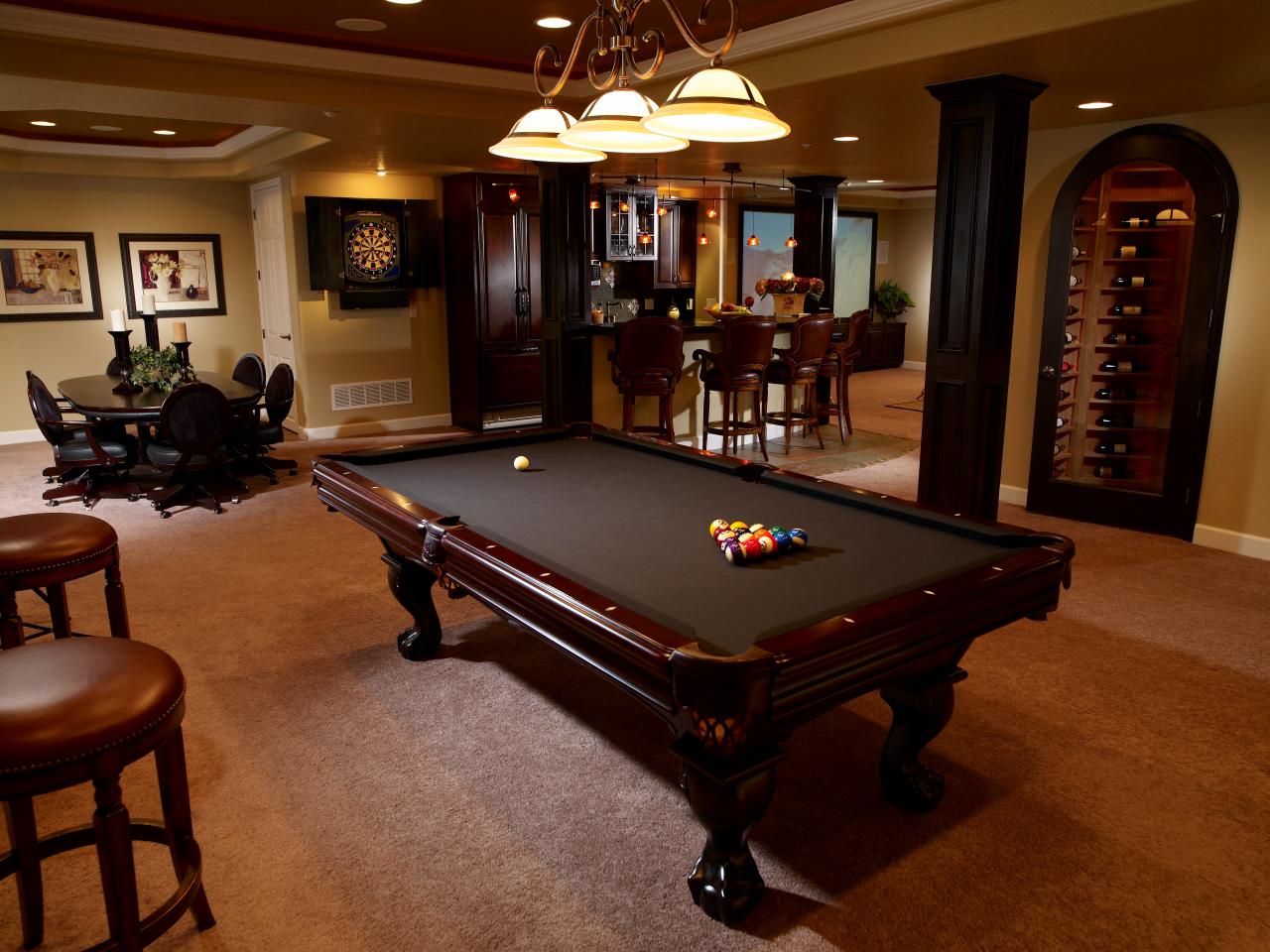 Remodelling a basement is one of the most cost effective ways to add more space to your home. Basement finishing is about 40% cheaper than building a new apartment. It adds value to your homeyou can be sure to recoup more than three-quarters of the cost when you sell. The Basement Finishing Company offers the best finished basement you can possibly get. The natural low light basements tends to receive makes it a great spot for big-screen high-definition home theatresmedia rooms or even an extra space for young adultselderly people as well. If you choose to carry out the renovation yourself or contract it to a company, there are a number of issues to be put into consideration before works begin.
CEILING HEIGHT
Generally, most town's building requirement states that finished basement ceilings should be at least seven feet high. Anything below seven feet, nine inches may feel cramped.
What to do:  It is advisable to opt for a drywall ceiling instead of a drop ceiling. Dry wall ceilings usually use less headroomlook more attractive. Drop ceilings provide better access to valves in the pipe above. However, you can choose to insert plastic access panel in drywall ceilings to make it easily accessible. If you cannot achieve a ceiling height of seven foot nine inches, you may want to consider finishing the attic or expanding the space of the house.
WATER AND MOISTURE PROBLEMS
One of the things to avoid when considering basement finishing is water leakages. Even a small amount of moisture can be damagingcause mold problem.
What to do:
If you have moisturewater leakage problems, be sure to patch the cracks in your foundation before the basement remodelling project begins. Settling for a DIY approach when it comes to fixing moisture issues can be damagingresult into spending more money in the long run. Instead, hire a contractor that specialises in basement finishing services. Moisture related problem in a basement can cost thousands of dollars in repairs, so getting the right hands to fix it cannot be over emphasised. Look for a company with experience on the job, as they have betterproven methods to providing long lasting solutions to the moisture problem. One way to achieve this is by modifying landscaping or excavating a French drain around the perimeter of your home.
ATTRACTIVE AND FUNCTIONAL FLOORING
Wood flooring takes up more head room space while roll-out laminate floors tend to show the deficiencies of the concrete floor.
What to do:
Some of the options worth considering include:
Laminate or vinyl interlocking tile or plank flooring system will stay intact even if the basement floods. The tiles are attached to each othernot the floor below. With this process, it can be easily removed for maintenance or cleaning purposes
Carpeting makes basement finishing feel cozyrefreshing. It is prone to mouldmildew, but having a mildew resistant padding underneath will minimise the chances of mildewmoulds.