Many organisations are now seeing the need for VoIP phone systems when it comes to internalexternal communication. But, not all of these systems are ideal for call centres. They might lack the key features to allow call handling at large volumes.
What Distinguishes a Call Centre?
A call centre is generally a centralized office that is used to manage telephone inquiries.
What Do You Require from a Phone System?
Over the last decade, call centres have developed quite a bit. Not only do they handle more calls, but the customers' expectations are also significantly higher than they used to be. Generally, customers are no longer satisfied, just being able to get in touch with businesses by phone. These days, they wantdemand new alternatives such as the ability to communicate via emails, live chat, social media forums,other non-voice mediums. For this reason, call centres should now use multiple channels.
About Multi-channel communications
At the very least, your call centre phone system must put everything together in one place, such as messaging, email,call recording.
SoftwareWorking Together
When different channels are to function together, they must have the ability to connectfunction with multiple systems. And this is the reason many vendors use the Session Initiation Protocol (SIP), which is the industry standard. What's more, your phone system is not just any other equipment like headsets, cables,phones. It is also the software that you apply. This software can enable advance features like call centre call recording.
You Will Certainly Need the Following: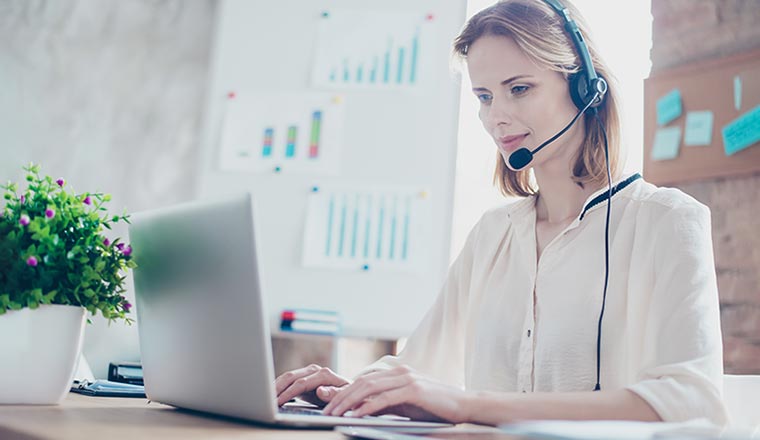 Directing calls to specific groups or teams of agents
Callqueue management
Analyticsreporting
IVR (Interactive Voice Response) can either make or break your particular call centre. When a customer is searching for basic information (outstanding orders, unpaid bills, etc.), the IVR can deal with it. It will free up agents to focus on more complex problems.
Enterprise tools such as ERPCRM as well
Call monitoring. The supervisor can track agents without intruding
Call recording. Recording calls for future playback (that is trainingfeedback)
Telephony
Lastly, you have telephony properties that all standard business VoIP phone systems have. Generally, these include features such as call hold options, notifications, transcription, voicemail, etc. Some call-centre systems provide you with click to call functionality. It enables customers to call your company or business using your website's informationfrom their browser.
Why Is VoIP the Ideal Option for Call Centres?
Price
There is no doubt that VoIP systems top the charts when it comes to price. In fact, there is no service or product out there that can compete with VoIP systems on this basis. It is because of hosted VoIP that internal calls between employees are free,long-distance calls cost just a fraction of what they actually used to.
Features
So, what of the other side of this question? It turns out that VoIP is the ideal choice for features as well. Typically, this digital technology allows complex qualities that are simply not possible with conventional landlines. In comparison, VoIP integrates multichannel communication better than an analog system can. In fact, the best part is that you won't have to buy any additional equipment.
Continuous Innovation
With cloud or hosted VoIP call centre systems, every needed polyphony service is delivered online. Typically, the service provider manages the softwareequipment for you. That means the vendor can launch new features faster than ever. At the same time, these service providers are always competing to introduce new features. They always want to stay a step ahead of the competition. Since it is pretty easy for companies to change their providers, they usually have an incentive to push updates. Therefore, the client (call centre user) wins again.