Since the US is such a dog-friendly country, there's no need not to bring Spot along when going on vacation.
Below are just some of our favourite dog-friendly vacation spots in the United States.
Sedona, Arizona
Red rock country in Sedona, Arizona, is the perfect vacation spot for those who love travelling with their dogs.
There's so much to explore. There's Coconino Natural Forest, the perfect backdrop for taking beautiful shots of your furry friend – not to mention Slide Rock State Park, a 43-acre landscape where running freeflopping one's ears are encouraged.
In Sedona, you'll even find a pet-friendly tour, which includes options to backpack, camp, or even visit Native American cultural sites.
There's also Sedona Dog Park, with cornered-off spaces for small, large,even senior furry friends.
Lake Placid, NY
Just a five-hour drive from the Big Apple, Lake Placid is located in the heart of the Adirondack Mountains.
This special spot is also filled with beautiful beaches where your favourite pooch will be allowed to run free. There are even some shops in the area that will welcome your dog with open arms.
For those who love to feel their ears flapping in the wind, there's always the option to take a drive up Whiteface Mountain, where the air is crispthe (drinking) water clear.
Kanab, Utah
In this small town cradling the Southwestern border of Utah, you'll find the Best Friends Animal Society's sanctuary. Not only is this the biggest kill-free shelter in the US, but there's also much to learn from how the good people there care for injured wild animals.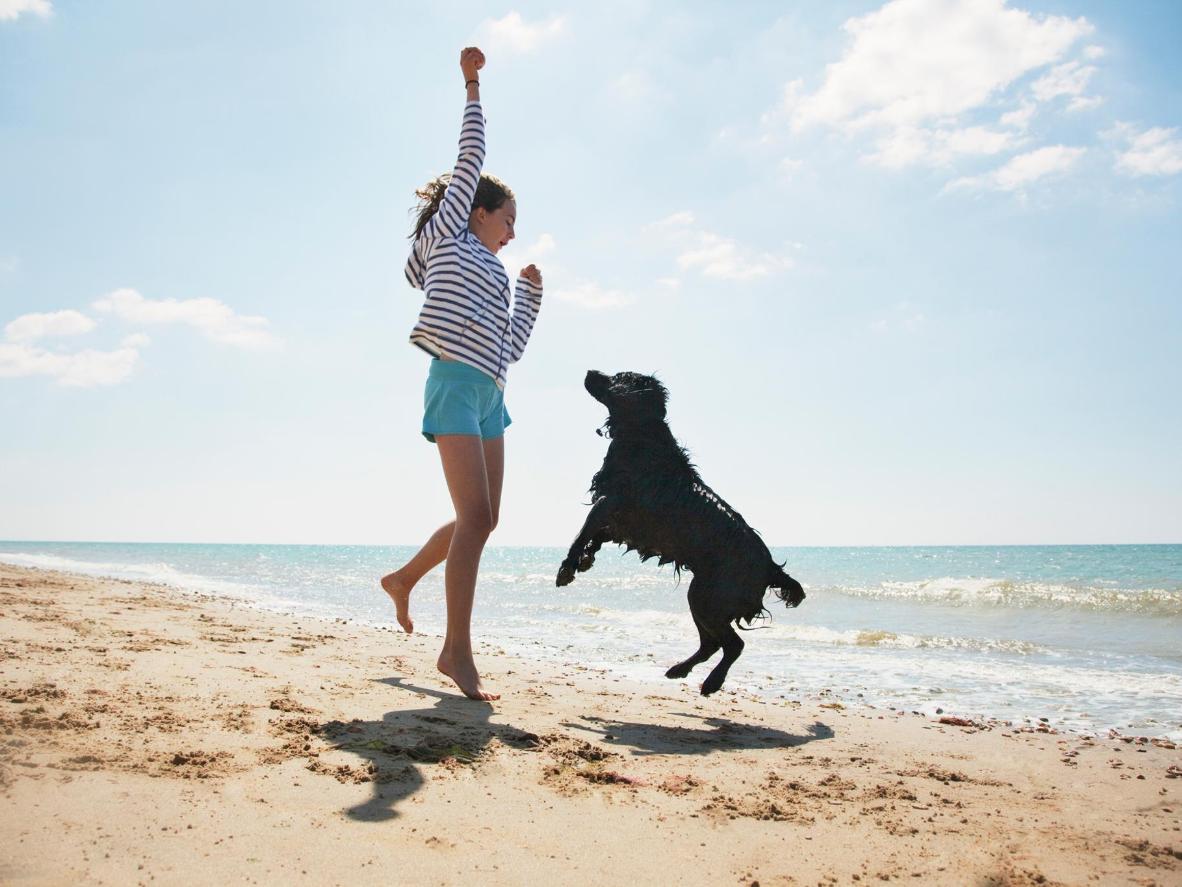 Located only five miles from this special sanctuary is the Best Friends RoadhouseMercantile, featuring 40 guest rooms, pet-friendly furniture,a special bed for Spot.
There's also a splash zonepet care station for those who love playing in the water.
Austin, Texas
Austin, Texas, is the city that's positively in love with dogs. Here, restaurants don't just welcome dogs – they roll out the red carpetgive them the royal treatment they deserve.
A must-try activity is renting a kayak or paddleboard for an enjoyable time on the water at Lady Bird Lake.
With most restaurants open to pets joining the table, there's no reason not to pay this special city a visit with your furry friend(s).
Colorado Springs, Colorado
Home to the only restaurant in Colorado that welcomes dogs to a dining experience alongside their human family members, this one too, is a must-visit.
And be sure to check out the look on your dog's face when they notice your (human) dinner being served in dog bowls.
Tampa, Florida
Tampa is the best in terms of the weather. With warm weather all-year-round, this one's a perfect destination for senior canine members of the family.
For those furry friends who love socialising, there's Picnic Island Beach Dog Park for a relaxing frolic in the shallow water. This leaves dog parents free to play online bingo for real money. And after a day playingrolling in the wet, there's an enjoyable sunset boat cruise that awaits.